15/4/2015
Call for applications for MOVE Transfer national 2015/2016
Boost your initiative!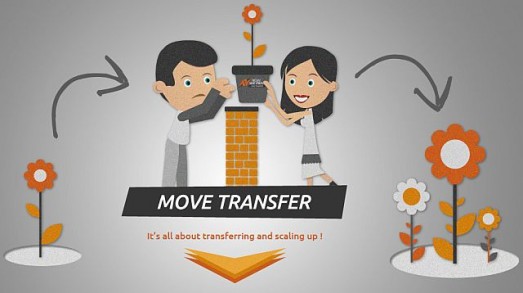 Are you offering a physical activity initiative for hard-to-reach populations in your community?
Would you like to transfer it to a new setting in your country?
Or would you like to scale up your initiative using an innovative approach?
If you answered yes, then we invite you to apply to be part of MOVE Transfer national!
What is MOVE Transfer?
The grassroots sport sector takes pride in sharing good practices and ISCA, as part of our ongoing work, has become aware of many practices that have proven so successful that transferring them to other settings would seem a very valuable investment. But this has not often happened. That is why ISCA created MOVE Transfer.
MOVE Transfer is divided into two interrelated strands that aim to transfer and scale up good examples of grassroots sport initiatives for hard-to-reach populations: MOVE Transfer national and MOVE Transfer international. This call is for MOVE Transfer national only.
MOVE Transfer national is a 10-month process which involves transferring successful initiatives from one organisation and community to another organisation and community in the same country. The process includes extensive consultation from ISCA and an advisory board appointed especially to the project. This serves to develop the capacity of the initiatives and the organisations delivering them in both settings as the transfer process is underway.
MOVE Transfer is part of the NowWeMOVE campaign.
What are hard-to-reach populations?
There are some groups in society that are more difficult to engage in physical activity than others due to various factors, including their access to facilities, motivation, physical capabilities, lack of knowledge about where they can participate in recreation, cost and other circumstances (Dunn, Drust, Murphy & Richardson, 2012, p. 282). These groups include:
•Youth with deprived backgrounds and/or with behavioural problems
•Women and girls
•Ethnic minorities
•Elderly people
•Disabled people
•Homeless people
How to apply - note deadline extended to 7 May
7 initiatives will be selected to go through the MOVE Transfer (national) process in 2015/2016. Applications must be sent no later than on 7 May 2015 via the online form here
Received applications will be reviewed for a period of 2 weeks.
A decision about the selected applicants will be taken on 21 May 2015 and successful applicants will be notified by 23 May 2015.
Please don't hesitate to contact us if you would like any further information and please visit the official MOVE Transfer website for more information about the initiative and the call.