16/10/2018
BREAKING: ISCA's concept of Human Right to MOVE finds support as European Sport Ministers adopt the Tbilisi declaration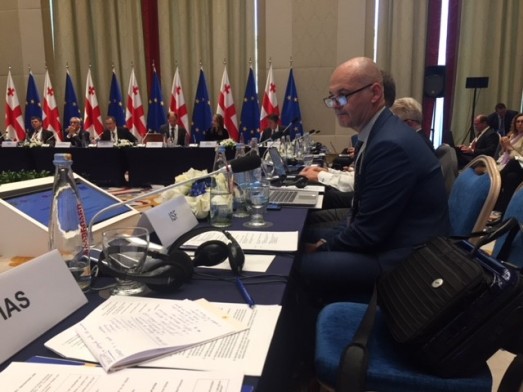 This afternoon, at the 15th Council of Europe Conference of Ministers responsible for Sport in Tbilisi, Sport Ministers from a range of the 47 Council of Europe member states adopted a resolution on the protection of human rights in sport, including the so-called International Declaration on Human Rights and Sport (the Tbilisi Declaration).
In a bold move, the Ministers have adopted the declaration with a separate commitment to advocating physical activity and sport for all as a fundamental right of every human being. This is perfectly in line with the concept that ISCA has crafted and advocated for, called Human Right to MOVE. The concept was the key theme of ISCA's global MOVE Congress in 2017 in Birmingham, UK.
ISCA President, Mogens Kirkeby, was in Tbilisi for the discussion and adoption of the declaration, in his capacity as a member of the Consultative Committee of the Council of Europe Enlarged Partial Agreement of Sport (EPAS). You can read his address to the delegates below.
"Today is a good day for grassroots sport and physical activity promoters!" he states.
"The Tbilisi declaration brings the Council of Europe into the lead of international political advancement of the cause for physical activity and grassroots sport. Following ISCA's announcement and work on the concept of Human Right to MOVE, I am very pleased to note and support the Tbilisi Declaration, where Sport Ministers assume leadership for advocating for the right to physical activity and participation sport. ISCA will continue its work for the Human Right to MOVE in collaboration with our members, partners and governments across the world."
ISCA's Executive Committee has reviewed the Tbilisi Declaration and, in a swift move, has agreed to endorse the declaration as the first NGO in the world to do so.
ISCA President Mogens Kirkeby's address to the Council of Europe Conference of Ministers responsible for Sport
Mr Chair, Ministers, delegates,
Besides the precise focus on some of the severe Human Rights issues of sport in the proposed resolution, we very much welcome the strong recognition of the sport participation sector and all the entities and people promoting sport participation.
We should remind ourselves that the participation/Sport for All sector is the main 'driver' of the sport sectors. It is the sector including the most citizens, sport associations and volunteers.
It is the sector contributing most to public health and contributing most to the economy generated by sport.
A resolution where member states commit to advocating physical activity and Sport for All as a fundamental right of every human being is a very valuable recognition of the civil society within Sport for All.
Participation in sport is essential – without participation we have nothing.
If the resolution 1 is adopted, the Executive Committee of ISCA will endorse this resolution as strong as we can and with great pleasure.
Thank you.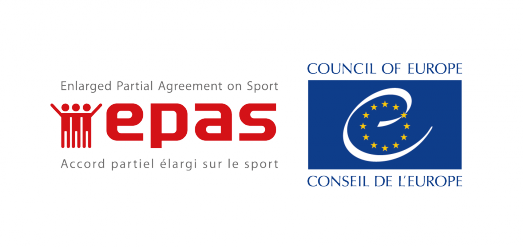 Visit the Council of Europe EPAS (Enlarged Partial Agreement on Sport) website here