24/8/2018
Bike for Europe partner UCI is ready for tour start on 1 September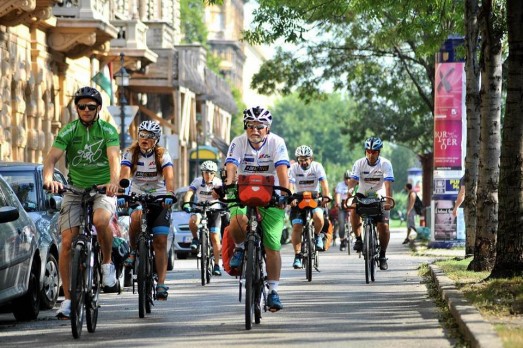 Pictured: The NowWeBike Journey of Hope tour in 2016.
UCI Cycling for All is an official partner of the NowWeBike Bike for Europe team in 2018, and several of its regions are preparing to welcome the North Team, which departs from Drenthe in the Netherlands on Saturday 1 September.
More than 2000 recreational cyclists are expected to ride alongside the Bike for Europe North Team, who will start their 1750km tour as part of the Battle for Norg mountain bike event.
"As a project partner, the UCI's Cycling for All team is delighted that a number of UCI Bike Cities and Regions will be welcoming the North Route Team on its journey," UCI Cycling writes in its preview of the tour highlights in the Netherlands and Belgium.
UCI regions are also taking part in the tour off the route, with Yorkshire putting the UK on the Bike for Europe map.
On 7-9 September, the Bike for Europe North Team will return to the Netherlands to take part in the Ladies Bike Festival in Sittard before continuing their journey towards the European Week of Sport Opening in Vienna.
Read UCI Cycling for All's preview here
Follow the tour on the NowWeBike website