13/7/2018
Bike for Europe opening cities confirmed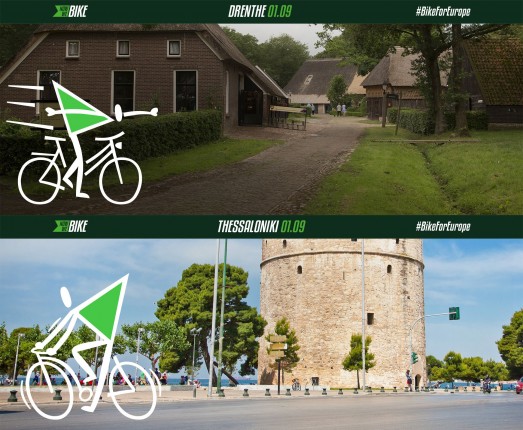 Assen, in the Dutch province of Drenthe, and Thessaloniki in Greece are confirmed to send the Bike for Europe North and South teams on their big journey across Europe on 1 September.
The two teams of recreational cyclists will cycle a combined distance on 2800km on their way to Vienna, Austria, to meet at the European Week of Sport celebrations in the current Presidency of the Council of the European Union on 22 September.
The Bike for Europe tour aims not only to inspire people to get on their bikes and get moving in a fun way, but also to encourage communities to take action and build networks between citizens, sport clubs and refugee organisations. Through this we can make a more inclusive European society, together!
Find out more about our opening cities here and join our Facebook event for updates on the tour.
Bike for Europe on-route flagship events are also taking place in the following cities: Brussels, Frankfurt, Prague, Sofia, Belgrade and Budapest. Off-route events are planned in Cyprus and Poland, and registration is open for event organisers in any other European city to join – with an existing or new event celebrating cycling and physical activity.
Not on the route? You can still "Bike for Europe" by donating your everyday cycling kilometres to help raise money for 100 bikes for NGOs working with refugees or support crowdfunding initiatives for refugees.