15/7/2010
Active Seniors enjoy life more!

Thematic Seminar – Active Seniors
Good news for seniors: Part of the prescription for a healthier, better retirement is exercise. That simple? Yes, it is!
ISCA and SALSC from Scotland invite you to join the SANTE Thematic Seminar – Active Seniors, August 30 – September 1, 2010 in Inverclyde (Largs, Ayrshire,Scotland)and to join the growing number of project managers and political leaders from SANTE partners, as organisations and individuals with interest and experience in health-enhancing physical activity for seniors, health professionals who deal with sport as a means to strengthen and maintain health. They all believe that seniors who are actively demonstrating that exercise helps keep a body strong and on the go.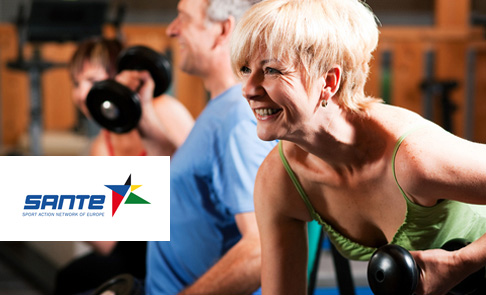 Join us!
By participating in the Seminar, you will get:
knowledge base in health-enhancing physical activity and health related fitness
knowledge how to encourage and support senior population to take responsibility for their own health, and to actively promote the choice of physical activity
a knowledge of best practices from presenters and new experiences to be used in own organisation
for seniors
a knowledge base of organization, management and quality assurance of promotion of health and physical activity fro seniors.
Excellent networking opportunities and a programme with structured and engaging bi- and trilateral in depth discussions
Seminar main topics will be:
Active Senior Citizens in Europe – what are the latest trends?
New picture of aging
Medical Background : Provide medical perspectives on the need for physical activity and awareness of the medical effects of various physical activities.
Promotion and Outreach to Seniors: Share best practices on how to reach out and attract to seniors offered opportunities.
Management approaches to seniors programmes : Discuss various management/organizational approaches to seniors programmes: successes, failures, lessons learned.
Cross Sector Cooperation: Inspiration through learning about innovative partnerships, the rationales behind, challenges faced, and results achieved.
We kindly invite you to join the Seminar and use the on line registration here by 15th of August:
http://www.isca-web.org/english/events/santeseminar2010activeseniors
For more information contact ISCA office or:

Saska Benedicic Tomat, SANTE Project Manager, [email protected]
Anders Tharsgaard, SANTE Project Manager, [email protected]