30/4/2015
ACTIVE Network partnership inspires Romanian mayor to invest in community leisure facilities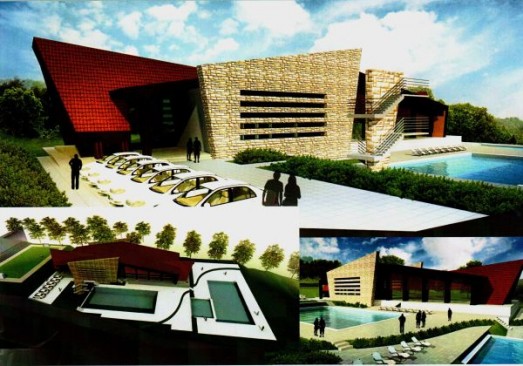 ISCA's ACTIVE Network project brought the Romanian Sport for All Association together with Falticeni municipality to collaborate on new ways to help local citizens in the municipality become more active. Their partnership is continuing as part of the ongoing network developed through the project. And now it has led to a new investment in leisure facilities that will allow citizens to enjoy their favourite physical activities all-year-round. Romanian Sport for All Federation's Mihai Androhovici writes how the ACTIVE Network project inspired a pro-active mayor to improve infrastructure for physical activity in Falticeni Municipality.
Falticeni is a former communist industrial town. At that time, many of the chemical businesses closed down and people were shifted to other jobs. Its current mayor, Mr. Catalin Coman, elected in 2012, is a professor of physical education and sport. Because the town is located near large lakes and is the gateway to the Bukovina region, Mayor Coman thought that investing in leisure would be good way to give his town a boost. He was at the ACTIVE Network project kick-off meeting in Copenhagen and also attended the MOVE Congress in Barcelona in 2013. Everywhere he went, he saw investments in local community infrastructure and in recreational buildings for citizens. Taking good examples from others home with him, he proposed to the town council to apply for EU funding through the Region Programme.
What is the Region Programme? It is an institution that manages funds for regional development. In Romania it is situated in the North-East Region. This management unit of EU resources allocates money to assist with the sustainable development of local communities: administration, rehabilitation historical and cultural monuments, investments in infrastructure, environment, education, culture and sports, etc.
Not all of the local councillors agreed with such an investment because the amount of co-financing must come from the local budget. They felt that it would be better to start the investment project the following year. The project was voted and approved. It has now begun and is expected to be ready by the end of this year.
For the municipality this is a great responsibility in terms of financial capacity and logistics to manage the EU's resources. It is an opportunity for development and specialisation in this field.
For the community it is good news because it will create direct and indirect jobs.
For the citizens of the town it will be even better because it will increase their interest in being active in summer and in winter – all seasons in fact. The leisure complex will have indoor and outdoor pools. The municipality will offer free courses for children to learn how to swim. The recreational area will also have a bike path so it will attract the citizens, especially, children to move. In addition, it will support small businesses who sell and repair bicycles.
Mayor Catalin Coman's investments are mostly related to education and health. He renovates schools but also spaces for physical education classes and sports. He also created a special program to funding private sports clubs.
Personally, I am glad that the involvement of Falticeni municipality in the ACTIVE Network Project has led to the development of such ideas. I believe that through this project we have contributed with "a small drop to fill the community's cup of ideas".
Read more about the Region Programme here
Find out more about ACTIVE Network here