2/12/2010
5th Slovenian Sport for All Forum
Contribution from Sports Union of Slovenia
5th Slovenian Sport for All Forum, which took place on Saturday 20.11.2010 in Bled in Slovenia, welcomed more than 90 participants, representatives from sport for all organizations, decision makers, and political leaders, all interested in sport for all, volunteering, environment and in the management of sports facilities. Forum was organized by Sports Union of Slovenia and supported by International Sport and Culture Association (ISCA), Triglav Health Insurance Company and National Council of Republic of Slovenia.

The Forum began very active, in the Health Park beside the Bled Lake with gymnastics '1000 moves'. Exercises are developed by 'School of Health' and implement the knowledge of well-being to individuals.

'Good morning physical activity' was followed by plenary session in which experts of sport, recreation, volunteering, environmental protection and management presented the relationship and the importance of these areas for action plans in sports for all organizations in the future. Many different workshops were organized during the day with the main aim: to change the knowledge, experiences and to give inspiration for future perspectives in sport for all and health promotion.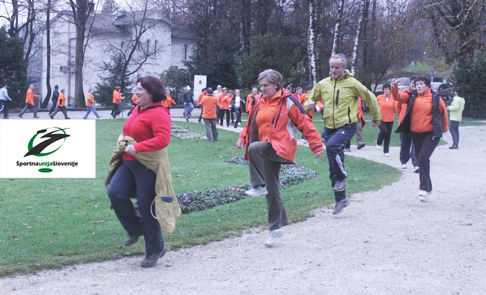 Club of Ambassadors of volunteering in sport for all
Forum was concluded with the awarding of the organizers of sports and recreational events that have participated in the Sports Union of Slovenia contest "The nature-friendly sports and recreational events in 2010," and they took care of organizing and carrying out environmentally friendly and sustainable sport and recreation events.

Special attention was given to SUS action of the year 2011, the European Year of Volunteering: sport for all clubs, members of Sports Union of Slovenia, have chosen the most active volunteers in sport for all in Slovenia and they were taken to the Club ofAmbassadors of volunteering in sport for all. They will beactively involved within the working and executive bodies of Sports Union of Slovenia.

At the end of the 5th Slovenian Sport for All Forum, Miro Ukmar, President of Sports Union of Slovenia sad: "I wish to thank all of you for your initiatives, energy and creative ideas during the Forum and for the development process of the Forum. We have all learnt a great deal from each other. The Sport for All sector and its organizations are a very widespread structure with the capacity to reach the citizens and this Forum aims to inspire the Sport for All sector to develop the activities for citizens."