5/10/2018
15 countries and 854 cities celebrated MOVE Week in Latin America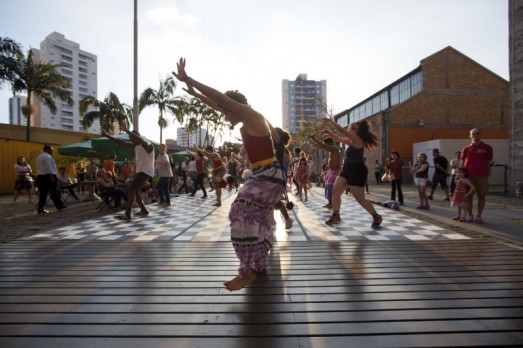 MOVE Week in Latin America (known as Semana Move in Brazil and Semana Muévela in the Spanish-speaking countries) took place from 23-30 September this year, and expanded to two more countries – Guatemala and Panama.
The week was organised by 87 organisations and individuals called "Movers" (58 in Brazil and 29 in Latin America), who held 10,000 activities in 854 cities of 15 countries: Argentina, Brazil, Colombia, Costa Rica, Cuba, El Salvador, Guatemala, Honduras, Mexico, Nicaragua, Panama, Peru, Dominican Republic, Uruguay and Venezuela.
"An intense week of work for Semana Move!" Ana Paula Feitosa from Sesc São Paulo said after another successful and action-packed MOVE Week.
"Many activities were carried out and many people were made aware of the regular practice of sport and physical activity. Thanks to the work of many teams, the dedicated team at Sesc SP and other states of Brasil, and the teams of the various Movement Institutions that believe in the cause and have taken this movement to the different corners of Latin America."
Interviews about Semana Move on featured on Globo TV (the programmes included Bom Dia SP and SPTV 1), RIT TV, CBN SP Radio and Gazeta Radio.
Mexico returned to Semana Muévela after having to withdraw from last year's event due to the natural disaster prior to the week. Via RecreActiva Guadalajara held several activities workshops and activities, including the colourful display pictured below.
The movers are still tallying the number of participants who took part this year – which will most likely be counted in millions rather than thousands.
ISCA's NowWeMOVE Campaign Manager Laska Nenova took part in Semana Move for the first time this year, after having coordinated the roll-out of MOVE Week from Latin America from afar - in collaboration with ISCA member Sesc - since 2013, presenting on "Keeping grassroots sport at the top of political agendas" at the Semana Internacional Esporte pela Mudança Social (SIEMS) conference and blowing the horn to kick-off the Aquathon in Bertioga, which had 600 participants.
Find out more about Semana Muévela