Latin American Continental Committee
Report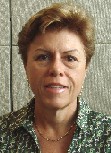 The Latin American Continental Committee members
- Chairwoman Maria Luiza Souza Dias – Serviço Social do Comércio (SESC SP- Brazil)
- Elizabeth Paoliello – Unicamp (Brasil) and ISCA Vice-President

- Ricieri Patori – Centro de Artes e Esportes Acrobáticos Juliu´s (Brazil)

- Liliana Ortiz de la Cruz – Fundación Pro Deporte y Recreación Para Todos (Colombia)

- Juan Pablo Fernandez – Fundación Libre (Paraguay)
Tatiana Camargo – Serviço Social do Comércio (SESC SP – Brazil) is providing administrative support to the ISCA Latin America Continental Chairwoman
ISCA promotion in Latin America

Key achievements:
- Strengthening of contact with institutions from Brazil, Peru, Argentina, Cuba, México and Colombia
- One new organization is applying to become ISCA member: TDT – Tierra de Todos (Peru)
- One further organization is in process to apply: ACM – The Latin America ACM's
- ISCA institutional support for the event Challenge Day in the American Continent that in 2009 counted the participation of 23 countries and 3.840 cities, with the production of the following promotional material:
- 184.500 Posters
- 128.000 Folders
- 8.500 Coordinators Guide
Exchange program
SESC and DGI Swimming, Gymnastics and Badminton
The program was started in October 2007. On October 09 - 18, 2009, 11 instructors of DGI Badminton will visit SESC SP and make badminton workshops in several SESC branches.
The next exchange is scheduled for 2010 (gymnastics)
Scolarship program (International Youth Leader Education) Ollerup and Viborg, Denmark
In August 2009, 18 students from Argentina, Brazil, Costa Rica and Uruguay went to Olerrup and Viborg to start the IYLE Program; and similar levels are expected for 2010
Networking activities
From March 12 to 15, 2009 SESC SP hosted the Executive Committee meeting at SESC Bertioga (Brazil). In connection with this, a meeting was organized for members and other guests with the main goal to create stronger links between ISCA and Brazilian and Latin American institutions. Participants included representatives from
- São Judas University
- Anhembi Morumbi University
- College of Physical Education and Metropolitan University - Santos
- Fazer Acontecer Institute
- Ministry of Sports, Brasil
- CREF- Regional Council of Physical Education
- ACM - Young Men Cristian Association - São Paulo
- Metrocamp - Integrated Metropolitan Colleges of Campinas
- Municipal Secretariat of Sports - São Paulo
- FEFISA - Integrated Colleges of Santo Andre
- UNAERP - University of Ribeirão Preto - Guaruja Campus
- USP - São Paulo University
- Sport Education Institution - Non-governmental Institution
- SESI - Social Service of Industry
Institutional meetings
- Nike (Alice Gismonti - Corporate Responsibility Manager for Nike Brazil), ISCA (Marvin Radford) and SESC (Maria Luiza) met in order to discuss cooperation regarding ISCA Latin American Committee activities
- Athletes For Citizenship (Daniela), ISCA (Marvin Radford) and SESC (Maria Luiza). Athletes For Citizenship is a Brazilian Non-profit Organization formed by athletes and former athletes with the main goal to influence and raise society awareness in aid of social causes.
Latin American Events
Herbert Hartman (ISCA Vice President) participated in the "Public Health Conference" October 08 – 11, 2009 in Colombia. He gave an oral presentation regarding physical activity and health issues and presented the ISCA Health Promotion Program at an exhibition stand during the conference.
An International Seminar of Sport for All was organised in connection to the visit from the
National Danish Gymnastics Performance Team From February 18th to March 2nd in Costa Rica. The Central America Educational Forum of Leisure, Physical Education and Sport – FECERED - organized the seminar, with a range of national partnters as well as World Sports Alliance – WSA and ISCA Latin/Central America. The seminar saw participation from the countries of Belize, Guatemala, El Salvador, Honduras, Nicaragua, Costa Rica and Panama, and reached it goals of contributing to the intercultural and international relations development amongst countries, groups and participants in general; offering possibilities of capacitating and updating for students of Physical Education; and showing the possibilities of leisure and recreation for all age groups.
Contributions to ISCA networks
Sport Management Seminar
This Seminar will be held on November 25 - 27 at SESC Vila Mariana (Brazil, São Paulo). It will be an event in partnership between SESC, ISCA and USP – Physical Education School of São Paulo University (USP).

International week of sport for social change
The week comprises workshops and seminars to discuss Sport's Social Function and the legal framework in this field, as well as a fair with presentations of social projects. The event will be organized with partners such as Unilever (Citizen Sport Program) Rede de Esportes pela Mudança Social (Network of Sports for Social Change) (REMS) J Leiva - (Culture & Sport), as well as institutions like Nike, ELAS (Social Investment Fund), Instituto Joaquim Cruz (Joaquim Cruz Institute), ONG/Movimento MH2O do Brasil (Hip Hop) (NGO Movement MH2O of Brazil), ONG Mulheres Negras do Brasil, (NGO Blacks Women from Brazil), Instituto Sou da Paz (Institute I am of Peace), Atletas pela Cidadania (Athletes For Citizenship) and Instituto Esporte Educação (Sport and Education Institute - Ana Moser), etc.
Latin American Youth Committee (LAYC)
Strategy Planning
Working strategies to develop the youth leadership, aiming to enhance the work of Youth Committee, for example: using the "Virtual Forum – Sport for All" as a tool to promote some LAYC actions.
Contact to young people from Latin America who participated in the IYLE Program in the last 12 years.

Virtual Forum 'Sport for All' Platform actions
On April 23rd 2009, we promoted the 2nd Virtual Forum through a live interview on Sport and Social Development with Ana Moser (athlete from Brazilian Volleyball and one of the biggest names in world volleyball) and Alice Gismonti (Corporate Responsibility Manager for Nike Brazil). During the interview, the audience sent questions and comments regarding Sport for All. The Virtual Forum 'Sport for All' was created with the main purpose of establishing a network amongst people with interest in sport and culture with focus on social inclusion and sharing of knowledge and experience. Audience: 150 people.

Live transmission of the Healthy Childhood Meeting: Food and Physical Activity in Childhood Obesity Prevention on October 15 - 16, through the Virtual Forum website www.sescsp.org.br/forumvirtual. The transmission will be a partnership between SESC Itaquera and LAYC.

SESC SP, represented by Juliana (SESC Vila Mariana), is a member of the global ISCA Youth Network with the main goal to coordinate activities and to develop new actions in the ISCA Youth Network.
Activities planned for 2010
- In July 2010, SESC SP and UNICAMP will organize The 5th International Forum of General Gymnastics in partnership with ISCA.
- The SPORT FOR ALL VIRTUAL FORUM website will be provided in English with the goal to approach young people from other Continents and facilitate the exchange of experiences and knowledge among youngsters of several countries, promoting as many Sport for All activities as possible.
- A Virtual Forum will be organized (with Cristiane Fiorin) in order to bring together all people that participated in the IYLE program in the latest years as well as other people who are interested in sharing their experiences.
- Promote further Virtual Forums with the participation of ISCA members around the world and other target groups in order to spread the Sport for All concepts.
- Seminar of Leadership development related to Sport for All.
- Thematic Meetings among youth from Latin America.