Welcome!
by President Mogens Kirkeby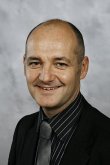 Dear Friends,
Welcome to the ISCA General Assembly 2009! For the second time since the foundation of ISCA in 1995, we meet in Copenhagen, Denmark for our General Assembly. Copenhagen is well-known to ISCA members. Not only was ISCA founded in Copenhagen in February 1995, but Copenhagen has also been the host city of the ISCA secretariat since 1998, and ISCA has during the years received important Danish organisational and financial support. I would here like to thank the Danish Gymnastics and Sports Associations (DGI) for the consistent and valuable support.
Like the previous years, we organise the General Assembly 2009 in connection to an open thematic congress. This year "MOVE2009: Active Cities - Sport, Health and Citizenship", which focuses on the special challenges cities have concerning sport, health and active citizenship. The congress invites all the various sectors involved in city development and active citizenship to meet and discuss challenges, ideas and solutions.
This "MOVE2009" congress is organised in an open congress consortium between five international organisations with the objective to support active cities and sport, health and citizenship. Our four international partners are the European Confederation Sport and Health, European Cyclist Federation, Streetfootballworld and the International Union of Architects - Sport and Leisure Program. This constellation is a combination of 'old' and new ISCA partners, and in our opinion, it illustrates the way forward, namely working in developing partnerships with organisations and institution having similar overall aims.
ISCA General Assembly
Last year at the General Assembly, we started a process with three main priorities:
• To create a clear, easy and operational organisational structure
• To develop external relations – promoting Human Values of Sport
• To run the organisation through an open and shared leadership
Clear organisational structure
A precondition to be able to make results in any organisation is that you have a clear structure. A structure that is understandable. A structure that is easy to access, and a structure that is operational. We have introduced and started Thematic Networks, which all directly represent topic of common interest of a group of ISCA members. Though such network cooperation takes time, we will evaluate our organisational structure of ISCA including the Networks, the Executive Committee as well as the Continental Committees.
External Relations – promoting Societal and Human Values of Sport
External Relations is a key work for an international organisation, who wants to develop and influence different sectors of society. One important mission of ISCA is to be sport politically active and visible to external decision makers and bodies with influence on the priorities for the Sport for All sector. At the General Assembly, we will report on the progress with our more than 40 external relations.
Shared Leadership
The shared leadership briefly means that Vice president Elizabeth Paoliello and Vice President Herbert Hartmann and myself share the daily political leadership of ISCA.
The shared leadership between the presidents aims to strengthen our political profile, our representation and our development. However, the shared leadership is not only a matter for the presidents, it is a matter for the democratic basis of ISCA – you as members.
The shared leadership is conducted throughout the year in the various committees and networks and of course at the highest decision making authority of ISCA – the annual General Assembly.
I welcome you to the shared leadership of international Sport for All.
Welcome to the ISCA General Assembly 2009.
Yours sincerely,
Mogens Kirkeby, President