Asian Continental Committee report
by N. Shanmugarajah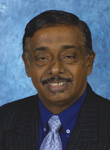 Introduction
The prime objective of the ISCA Asian Continental Committee is to promote the values of ISCA, increase its membership and create awareness among its members that valuable opportunities and benefits in sports and culture can be obtained through ISCA's international network.

Generally, ISCA Asia members would like ISCA to design and create more activities and Programs for Youth, Elderly and Children. ISCA should also provide funds for our members to organize activities among Asians and for Sports and cultural exchange with members from other continents.

Activities and future strategy
There is a keen interest among ISCA Asia members for ISCA to consider the option of establishing an ISCA University or an ISCA Education Academy for academic, formal or informal accredited training program.

Miss Lim Kim Phang from Ho Shi Minh, Gymnastics Association, Vietnam was selected to participate in the International Youth Leader Education Program in Ollerup, Denmark. Her participation has created a keen interest on ISCA activities among the youth members of the Ho Shi Minh Gymnastics Association in Vietnam.

ASPIRE ACTIVE from Qatar has become a member of ISCA. We wish to welcome them to the ISCA family ASPIRE ACTIVE has the potential to be the anchor member organization for the Health and Enhancing Physical Activity Network and Senior Citizen Network among the West Asian countries.

ISCA Asia will present to the ISCA Executive the proposal for ISCA Asia to be an annual conference organizing partner with Asian Traditional Sports and Games Association and Pan Asian Society of sport and physical education, Korea. With this partnership ISCA will assist the two organizations to promote and publicize their conference, identify suitable speakers etc and the annual conference of ISCA Asia will be organized during the conference.

ISCA Asia would like to invite Badminton enthusiast to participate in the APAC-MBA Invitation Championship and Sports Tourism to be organized from 11-16 May 2010 at the Micheal's Badminton Academy, Kuala Lumpur. This invitation championship is held in conjunction with Thomas Cup Badminton Championships hosted by Malaysia from 09-16 May 2010. For further detail, please refer to the website www.mba-101.com.

The network of ISCA is slowing moving into and consolidating itself in Asia. The ISCA Asian Continental Committee is striving very hard to educate its members about the knowledge, inspiration and opportunities for cooperation that exist within the network of ISCA, which can assist our member organizations in meeting local and national needs. Nevertheless there should be specific support and sponsorship for activities exclusively for ISCA Asia members.