Staying Slim in Europe Without Trimming a Wallet
AUGUST 7, 2009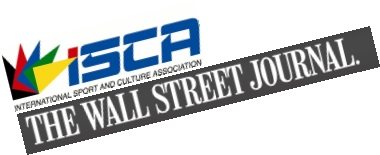 By ELIZABETH BEWLEY
Something strange is happening in Brussels's Cinquantenaire Park.

About 500 people are gathered in a wide circle in the grass, dancing in unison to loud, upbeat music. Dressed in everything from jeans to Spandex, they clap their hands to the beat, run with arms outstretched like wings, and pump their knees and hands from side to side in a near-perfect imitation of Michael Jackson's "Thriller." An energetic leader in a skintight red bodysuit guides the crowd from the circle's center, silent but for the occasional enthusiastic yell.

It may look like some kind of high-energy cult rally, but it's just a typical Thursday night fitness hour in the park. Run by the Stockholm-based nonprofit gym Friskis and Svettis, these exercise sessions are going on throughout the summer -- and don't cost a cent (www.friskis.com).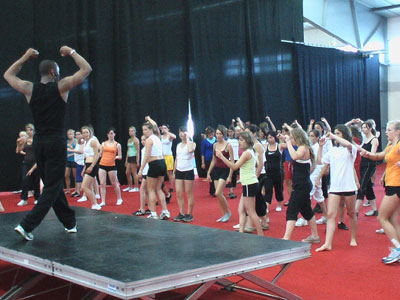 With consumers tightening purse strings and scientists deploring the rise of obesity-related health problems, free exercise programs are cropping up across Europe. From aerobics classes in central London to rollerblading through Berlin streets, these activities provide the health benefits of expensive classes and personal trainers.
University student Sarah Ballatori has participated in the park sessions in Brussels since June, when she canceled her €60-a-month gym membership.
"The gym was just too pricey," she said. "It's great to know you don't have to spend a fortune to stay in shape."
Friskis leaders say the size of their summer sessions has shot up in the past two years. Pia Bilting Bearfield, a Friskis instructor, says the economy may have played a role in the program's recent popularity. "If money is tight, people often skip more expensive exercise options," she said.
Brussels isn't the only city offering free fitness opportunities. Friskis operates throughout northern Europe and holds free summer workouts in Luxembourg, Paris and other French cities, where it is known as La Gym Suédoise (The Swedish Gym). The programs help promote the gym's yearlong indoor courses.
For those in Paris looking for a program after the summer ends, the city sponsors free fitness classes on Sunday mornings in 12 different parks. The courses run year-round with a two-month break in the summer, and they attract anywhere from 20 to 70 participants per session (
www.paris.fr/portail/Sport/Portal.lut?page_id=100
).
Meanwhile, Londoners can join a free aerobics class at the Scoop near Tower Bridge every Wednesday morning until the end of August. Regulars recommend arriving early, as space is limited. For those seeking a more permanent group, the fitness chain Sweaty Betty organizes women's yoga, pilates, aerobics, running and walking clubs throughout Britain. Walking clubs can also be found through Natural England's Walking the Way to Health program, which coordinates "health walks" in various regions of the country (
www.morelondon.co.uk
;
www.sweatybetty.com/sweatyclub
;
www.whi.org.uk
).
For a faster pace, try joining a cycling or inline-skating group. Paris Rando Vélo organizes a group bike ride through central Paris on Friday nights, while Britain's Cycle Touring Clubs take cyclists into the countryside for a more pastoral ride (
www.parisrandovelo.com
;
www.ctc.org.uk
;
www.pari-roller.com
).
Paris, London, Amsterdam, Berlin and Brussels offer group skating trips through city streets. Beginners should stick to Paris's Rollers et Coquillages or London's Easy Peasy Skate, which travel at slower speeds in broad daylight. Brussels' Friday night Roller Parade offers a beginner's session one hour before the main event (
www.rollers-coquillages.org
;
www.easypeasyskate.com
;
www.lfns.co.uk
;
www.londonskate.com
;
www.berlin.skatebynight.de
;
www.belgiumrollers.com
).
For those who prefer dancing to running or pedaling, Paris offers free tango lessons every evening along the Seine, and salsa lovers can find weekly lessons in Copenhagen's Faelledparken (
tangoargentin-eric.site.voila.fr
;
www.salsabrava.dk
).
Jacob Schouenborg, secretary general of the International Sports and Culture Association, says free exercise programs offer indispensable health benefits. "They get people active and motivated," he said, "and that's what matters."
Write to Elizabeth Bewley at
[email protected]