Challenge Day -
the background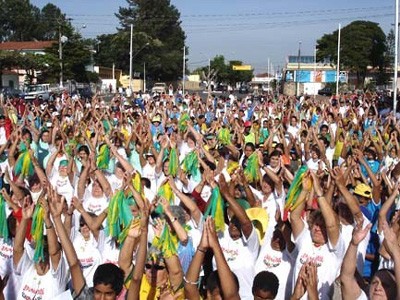 Challenge Day is a world campaign to stimulate the regular practice of physical activity to the benefit of health and well-being, accomplished through communitarian actions. It was created in Canada, in 1983, by ParticipACTION and it is promoted worldwide by TAFISA. In the American continent, ISCA member SESC is coordinator.
Challenge Day is promoted on the last Wednesday of May. In this day, cities of the same size establish a friendly competition and try to mobilize the higher number of inhabitants to the practice of physical activity. In this "competition" all are winners, as the greatest objective of the event is to promote activities that benefit the individual and collective health, encouraging an active community.
In 2006, the event gathered 2.867 cities and the participation of 49.367.303 people in the American Continent. In 2007, 3.195 cities and 55.177.229 people took part of the movement from 19 countries of Latin America.
For more information, see here.