Integration/Intercultural Dialogue
A brief introduction
By Mogens Kirkeby
Sport is a popular tool and sector in the discussion of intercultural dialogue.
From a political point of view, sport and its structures and settings are often referred to and preferred as an important solutions to the major challenge of creating an intercultural dialogue in the European societies.
However, the popularity and the preferences for using sport and its structures in the processes of creating an intercultural dialogue, is not always enough to secure successful interventions and results.
Main characteristics of sport as tool for creating an inter-cultural dialogue :
The interventions and activities are mainly planned and implemented at a local level without an overall strategy or policy.

The interventions and outcomes are often described through "good practices" more than evidence based research.

Civil society organisations (sport associations, clubs, etc.) with its voluntary based structures and commitments are often the settings, where the intercultural interventions are implemented.

Focal points of the interventions are "challenge oriented" (social inclusion or anti-racism), and "target group" oriented.

The "intercultural learning dimension" is mainly based on non-formal and informal learning settings and processes.
How can sport for all organisations assist social integration and the intercultural dialogue?
We would like to hear your opinion!
Comments, articles and papers can be send to [email protected]
Your input will be published at this web site.
Follow-up on the ISCA commitments from the Round table in Ljubljana
ISCA co-organises the international meeting "Finding the energy and opportunities for the future activities", 11. - 13. December 2008 in Belgrade, Serbia, as part of the commitments made in Ljubljana (see below). Further information, including the application form, you may find here.

ISCA has also listed resources and best practises below as follow-up to the commitments.
Further, ISCA has met with representatives from the DG Enlargement to discuss collaboration possibilities, and further dialogue is initiated.
ISCA coorganises Round Table:
Makes strong commitments to Intercultural Dialogue through sport
"The world of Sport for All makes the first move", says Mogens Kirkeby, President of ISCA, as the Round Table on Intercultural Dialogue and Sport closes off on May 16, 2008. "We have not just made declarations to put in the piles of paper. We have made clear commitments to act. This is our lead role, and from there, we can invite other stakeholders to join us in the efforts to use sport for intercultural dialogue and integration", he finishes.
The conslusions from the Round table, including the commitments, can be downloaded below.
Participants from 11 countries, representing both governments and non-governmental organisations in Sport for All, took part in the intensive, two day Round Table.
The International Round-table was organised by Sports union of Slovenia (SUS) in coperation with the International Sport and Culture Association (ISCA); Confederation of Europenne Sport Sante (CESS) and Ministry of Education and Sport of Slovenia on behalf of the Slovenian Presidency of the European Council.
Click here to see the invitation to the Round Table.
More about the Sport Union of Slovenia can be found here.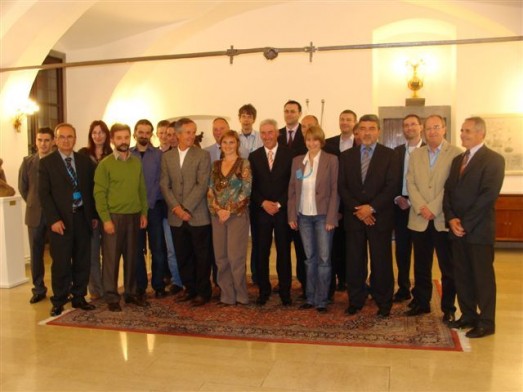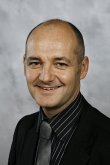 Sport for All - an Intercultural Dialogue
Comment by ISCA president Mogens Kirkeby
"Across Europe a myriad of local projects withinthe field of intercultural dialogue through sport are being implementedby the 'sport for all' sector. These initiatives represents a valuable production of 'Human Capital' on which our societies are being built and developed.

I believe, it clearly shows that the 'sport for all' sector – its millions of volunteers and organisations – take responsibility for the development of society by involving themselves in the major challenges of today". Says ISCA President Mogens Kirkeby
Click hereto see the invitation to the seminar on 'Sport for All as an element ofIntercultural Dialogue' in Ljubljana, Slovenia 15-16 May 2008.

Sharing Diversities
A European study on Intercultural Dialogue
TheEuropean Institute for Comparative Cultural Research in Bonn, Germanyhas published the report 'SHARING DIVERSITY: National Approaches toIntercultural Dialogue in Europe'.
The report analyses thenational cultural policies and has special attention on four sectorsand these sectors impact on intercultural dialogue such as culture,education, sport. The report gives an overview, it gives inspirationand 50 recommendations to European and national actors.
Dowload the report at:
www.interculturaldialogue.eu
Background
Sport – an intercultural dialogue or a shortcut to misunderstanding?
Sportand its organisations can be very useful instruments to creatingdialogue between cultures. But it takes more than sport to facilitate auseful and valuable inter-cultural dialogue.
It takes:
An objective beyond the sports activity
An educative perspective
A set-up where the educative perspective is realised into action
All over world the need of intercultural dialogue and integration is growing and climbing on political agendas. Societiesforesee bigger challenges both in the near future and on a longer term.The challenge has or will reach a level where more than state levelregulations are a solution to the problem. Civil society and civilsociety organisations are needed in the process of counteracting thegrowing challenge.
At this website you can find informationabout and follow the international agendas on Intercultural Dialogueand Integration through Sport.
Please also feel free to contribute to the knowledge sharing by sending updates, questions or suggestions.
See also the national agendas where practical interventions and project from different countries are presented.
Best Practice
How Interculture dialogue is used in different projects
General Information
Formal
opinion of European Commission
on Intercultural Dialogue can be found
here
.
Here
you can find the document from the
Closing Conference
of the European Year ofIntercultural Dialogue 2008
European Year of Intercultural Dialogue:
Activities and results at European level
– 10 questions and answers can be found
here
Here
you may find
database of good practices
made by different European countries
Database of running
national projects
under European Year of Intercultural Dialogue can be found
here
.
Best Practice
Examples of ISCA member organisation activities to promote intercultural dialogue though Sport
DOSB, Germany - Integration durch Sport. A German, nationwide programme that certifies clubs to work with integration (and intercultural dialogue). Futher information you can find
here.
UISP, Italy - focusing on anti-racism in football - for fans as well as for teams. Futher information you can find
here
or
here
.
UISP, Italy - Vivicitta - city runs all over the world to promote social integration and related topics. Futher information you can find
here
.
DGI, Denmark. Project Role Model Associations - developing and promoting 10 associations that work with integration. See more in the attached document or
here
DGI, Denmark, She Zone. Association focusing on social integration for etnic minority women (swimming and gymnastics). Futher information you can find
here
UFOLEP, France - "A nudge in the right direction of the school" Sport Workshops for school children at risk. See more in the attached document or
here
SESC, Brasil. An encompassing social integration approach to all activities - look
here
For futher information please contact ISCA office at
[email protected]