Sport and Environment
ISCA publishes report on environmental initiatives.
Sport for All organizations makes environmental commitments

"Sport for All" organizations have long been active in promoting social and behavioral changes on a mass scale. The responsibilities of such organizations have for a long time included the environment and related issues. ISCA member organizations are taking up the challenges of today by adopting an environmentally-friendly approach in which sport and nature are interrelated.
Sport is generally defined by its mass spectator appeal. However, "Sport for All" relates to leisure and recreational sports practiced by men and women like you and me. Therefore, it is appropriate that ISCA, with more than 40 million members worldwide, uses its position to promote harmonious co-existence between sport and the environment.
In the report "Environmental Commitments" 9 organisations describe its environmental commitments and initiatives.

---
United Nations Environment Programme report
ISCA has a particular partnership with the United Nation Environment Program - UNEP http://www.unep.org/: that concluded in a memorandum of understanding signed in 2003.
ISCA wants to take an active role in environmental protection in regard to sport and set-up the second step in the collaboration with the UN Environment Program.
"We are aware that practicing sports is closely connected to nature and our sports facilities, events and activities have an huge impact on the environment", says Anders Bülow, former ISCA President.
All those processes use lots of energy; increase water and air pollution, greenhouse gas emissions and further masses of waste are generated….
But we know that sport is a powerful tool to educate people and increase environmental awareness. ISCA believes, that if people practice green sports by giving special attention to their environmental, they will start to do the same at home in their daily life.
ISCA is convinced that sport can be practised with minimal impact on the environment.
It clearly appears that we have all the cards in our hand to change our behaviour, our way of thinking and to change the process of global warming and environment disaster.
"We hope that all the sporting community will be involved in this global effort, by trying to save water and energy, to reduce waste and greenhouse gases, to educate, to take action and to adopt comprehensive environmental friendly policies and adjust behaviour.", says Raphaël Bouju, ISCA Project Officer.
Dedicated to its convictions ISCA wants to devote the second step in UNEP collaboration to a report. This report will provide the United Nation Environment Program with a global vision of the main environmental friendly actions taken by ISCA members. Further ISCA will elaborate environment and sport policy and make suggestions on best practice to increase environmental awareness and positive action through sport.
ISCA has now started the first part of this report, the investigation part. We are looking for all actions, events or activities set up by our members in the framework of Sport and Environment.
If you or your organisations are interested and concerned by sport and environment, please send an email with a brief description of your work to [email protected].
Please find more information on good practices and examples in Sport and Environment below.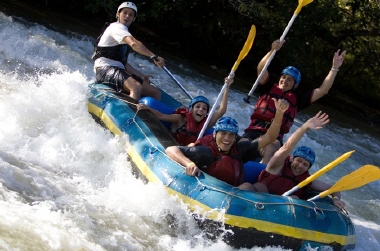 Global Sports Alliance (GSA)
Global Sports Alliance (GSA) is a non-profit organization, established in November 1999 with the goal of creating sustainable societies and a new sports culture that exists in harmony with the environment. GSA is achieving this goal through its Ecoflag, G-ForSE and Sports-Eco.Net projects that make up the Ecoflag Movement.
G-ForSE
http://www.g-forse.com/
The largest database on environmental action in sports, G-ForSE is a platform for sports federations, sporting goods manufactures, event producers and sports enthusiasts to determine their roles in increasing environmental action and awareness in sports.
EcoFlag
A green flag, symbol of sports people involvement in favour of the environment (Japan)

Surf Rider Foundation Europe
http://www.surfrider-europe.org/
Surfing servicing environment (Europe)
Mountain Wilderness
http://www.mountainwilderness.org/
Mountain Wilderness is an international movement for preservation of mountain environment.
Eco Games
http://www.jeux-mondiaux-environnement.org/
"The first running of The World Environment Games took place in Bahia (Brazil) on October 23-30, 2004. These multi-sport games have been conceived and programmed to be staged there every year. This will be a fantastic occasion to discover a full-scale ecosystem, and to become immersed into it thanks to a wide variety of non-motorised, non-polluting, and environment-friendly sports disciplines"
Laneo
http://www.laneo.org/
Mountain trails, oceans, lakes, rivers and parks – the outdoor areas you play in—are under attack. They are being overused, polluted and sometimes even completely wiped out without any regard to your ability to enjoy them. Ready to reclaim your playground? Join thousands of outdoor enthusiasts, companies and organizations across the world as we work together to restore the places we love to play in.