17/9/2013
Welcome to the ISCA General Assembly 2013
Download the full Delegate File here
Or click and browse these pages
.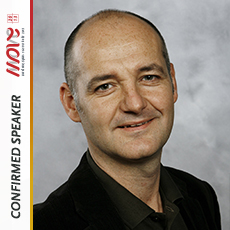 Dear ISCA members and partners,
I welcome you to the 19th ISCA General Assembly and the 5th edition of the MOVE Congress taking place in Barcelona. The MOVE Congresses as branded event have existed since the first edition was held in Copenhagen 2009, followed by Frankfurt am Main, Paris, Sao Paulo, before this 5th congress in Barcelona.
Barcelona is a city well-known for its international openness and orientation and for its longstanding and intense priority of creating a sports culture - both as a city hosting major events, but also a city with remarkable focus on making sportive and physical activity a lifestyle option for its citizens.
Barcelona is besides being the capital of the Catalan Region also the origin of our host organisation UBAE. As non-profit organisation UBAE has through it commitments and priority to healthy lifestyle provided healthy opportunities to the citizens within the reach of the organisations reach. UBAE has in very innovative ways contributed to the development of sport culture and active lifestyle not only in Barcelona and Catalonia, but as well beyond.
The ISCA General Assembly is the highest authority and an important element of the democracy and the development of the organisation. I often say that, "ISCA is the members and the members are ISCA" and the General Assembly is one clear illustration of this fact. However, like the respective member organisations live in a complex societal environment with many other stakeholders – so do ISCA.
We need to have an internal priority towards members, but we also have an external orientation towards strategic partners.
At this General Assembly we will discuss: both the internal perspective and the external opportunities. What is the status of the members? What are the contributions from members? And what are benefits from being an ISCA member?
We will discuss our external priority of an increasing engagement and the benefit from developing strategic external partnerships. We will discuss the internal and external priorities – and not least the interaction and balance between these priorities.
On behalf of ISCA members, I would like to thank leaders and staff members of UBAE and partners for preparing and hosting the MOVE2013 Congress and the 19th ISCA General Assembly.
I am looking forward to our exchanges, discussions and decisions.
Kindest regards,
Mogens Kirkeby, President
---