22/12/2010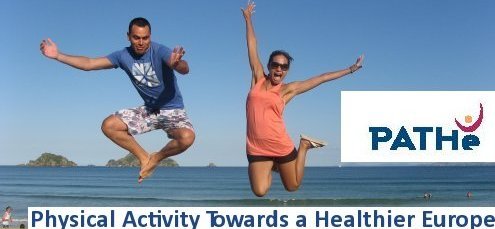 Physical Activity Towards a Healthy Europe
PATHE
Physical Activity Towards a Healthier Europe (PATHE) is the name of the latest ISCA project to receive public support. ISCA has signed a grant contract with the Public Health Executive Agency of the European Commission which is worth 258.000€ over a thirty month period.
The core partners of PATHE are:
- Slovenian Sports Union (SUS)
- Unione Italiana sport per tutti (UISP)
- Union Sportive de l'Enseignement du Premier degré (USEP)
- Danish Gymnastics and Sports Association (DGI)
The overall strategy of PATHE is to build on past experience to actively support and further the European Community`s White Paper "Strategy for Europe on Nutrition, Overweight and Obesity related health issues", specifically within area of "encouraging physical activity". In short the project plans at meetings the following general objectives:

1. Build capacity within SFA organisations to develop effective national campaigns to make selected targeted audiences aware of the necessity to lead healthy lifestyles by doing physical activity and to broaden the availability of physical activity programmes to be goal oriented and inclusive rather than exclusive.

2. Disseminate knowledge on the promotion of health and physical activity throughout Europe.
PATHE will match partners experienced in developing national "health promotion through sport" campaigns with less experienced partners that wish to develop national campaigns. Twinnings will raise awareness among organisations as to the possibilities for fulfilling integrative approaches on lifestyle within the area of physical activity and health.
PATHE will develop a best practice hand book for the dissemination of knowledge, best practice and lessons learned within the area of physical activity and health.
If your organisation has a specific interest in health activities, we encourage you to join the PATHE activities.
Contact details:
Project coordinator: Saska Benedicic Tomat, [email protected]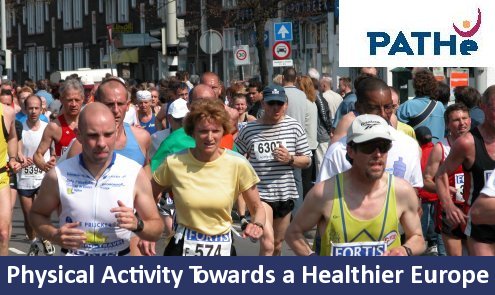 Supporter
PATHE received funding from the European Union in the framework of the Public Health Programme 2003-2008, Executive Agency for Health and Consumers – grant agreement 2006338.