22/12/2010
PATHE OBJECTIVES
Organisational Awareness Raising
PATHE will raise awareness among SFA organisations via targeted input of select meetings, events and publications (annual meetings, world congress, thematic seminars, CultureSports Magazine, etc.) for ISCA European members. This objective fulfils the political mandate of the ISCA European Continental Committee (2005) that specifically states that such a project (PATHE) should raise awareness among ISCA members and other European organisations.
Organisational Twinning
PATHE will match Associate partners (AP) experienced in developing national 'health promotion through sport' campaigns with Collaborating partners (CP) that wish to develop national campaigns. Twinning will raise awareness among organisations as to the possibilities for fulfilling integrative approaches on lifestyles within the area of physical activity and health. Twinning will also encourage and support national populations to take responsibility for their own health, and to actively promote the choice of physical activity over a sedentary lifestyle.
Best Practice
PATHE will collect documentation from national initiatives to develop a best practice handbook for the dissemination of knowledge, best practice and lessons learnt. PATHE will also exchange collected evidence and experience on the development of national health and physical activity initiatives.
Capacity Building
PATHE will strengthen and support SFA organisational capacity by initiating seminars (2) and consultations (20) to develop knowledge on health enhancing physical activity and goal oriented physical activity programmes. Consultancy expertise from the associate partners to collaborating partners will help organisations develop their own national health and physical activity campaigns.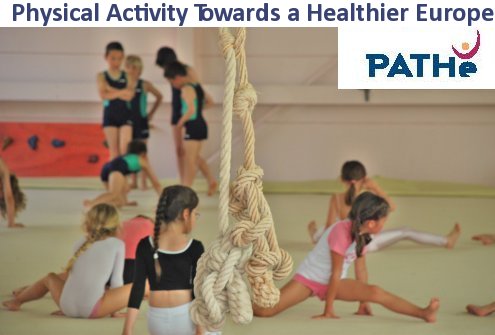 Supporter
PATHE received funding from the European Union in the framework of the Public Health Programme 2003-2008, Executive Agency for Health and Consumers – grant agreement 2006338.