14/6/2010
SANTE Seminar 2010 'Active Seniors'
Scotland 30.8. – 1.9.2010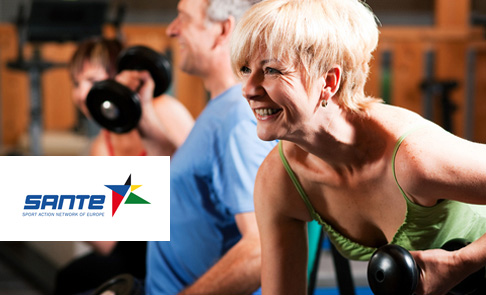 Register today!
The 1st SANTE Seminar will engage national and local sport organizations from Europe in networking and good practice exchange with a view to qualify existing and develop new initiatives. In line with the overall objectives of SANTE, special attention will be given to the promotion of, and learning from, cooperation between sport organizations and actors such as businesses, schools, local governments, and health organizations.
"Active Seniors" will be the seminar's main theme with specific, contemporary sub-topics as:
situational analysis of physical activity patterns among EU's Senior Citizens and their psychological and physiological health conditions. The analysis will be closely linked to identification of means to enhance awareness of the importance of being physically active from both medical and more practical standpoints
management of the organizations and programs for seniors
best practises within health enhancing physical activity targeting seniors in various contexts, such as Sport clubs, outdoor activities, urban settings, care centres, Senior` institutions etc.
cross sectoral cooperation »Sport organisations« vis-à-vis health institutions/hospitals, insurance companies, municipalities, patients" associations, private doctors, food industry, national governments, etc.
1st SANTE Seminar will be organized by ISCA and hosted by one of SANTE partners SALSC / Scottish Association of Local Sports Councils. It will be held in SportScotland National Centre – Inverclyde in Largs in Scotland. (http://www.sportscotland.org.uk/Inverclyde/TopicNavigation/Inverclyde/sportscotland+National+Centre+Inverclyde.htm)
The Seminar is expected to attract project managers and political leaders from SANTE partners, as organisations and individuals with interest and experience in health-enhancing physical activity for seniors, health professionals who deal with sport as a means to strengthen and maintain health, decision makers and policy designers in sport and health policy, sport scientists and sport managers.
We invite you to book days in your Calendar already now and follow the SANTE news on SANTE web: www.mysante.info
For more details contact project managers: Saska Benedicic Tomat, [email protected] and Anders Tharsgaad, [email protected].